Today was a big day in Marrakech, the 2013 edition of the annual Marrakech Marathon and Half Marathon. We had great weather for running and the city showed out with enthusiasm along the course to show their support of all the runners. I ran the full marathon and set a new personal best for the marathon distance. If you check back later this week I will be posting a full race report, going into all the details of this great run.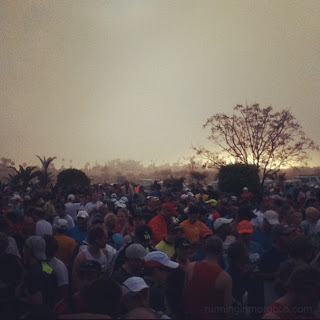 Sunrise just before the start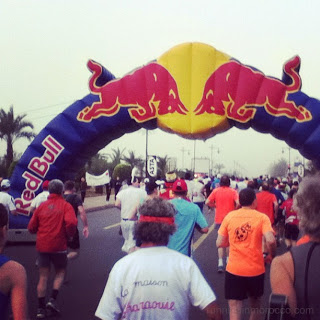 A few seconds after going across the starting line
Also, one quick website update. I had been told that some people have tried commenting on some of the posts here at runninginmorocco.com and have been unable to. I did some investigating and I think that the problem is fixed. So, please go back and try again.
Well, that is all. I am going to go put my feet up and hopefully drift off into a nice sleep and dream about my next race.