Since I am currently on a build up cycle in my training, my mileage is beginning to ramp up and I am constantly looking for new places to run so as not to get bored. This past Wednesday I had an easy seven miles with just enough time to fit them in over lunch so I did a little exploring in a farming area close by the city.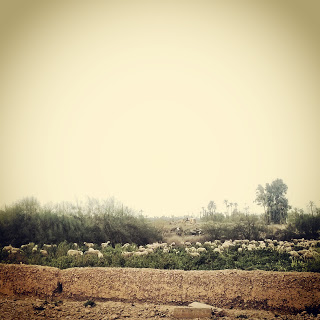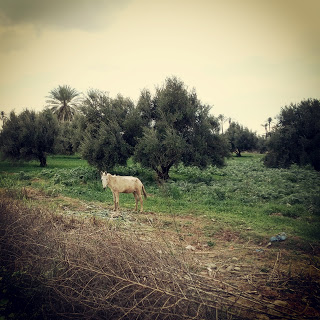 Horse!
As is the case with almost all of Marrakech, the route was pancake flat which is a problem I am going to have to find a solution for or suffer later in some of the events I would like to participate in this year. Sadly, it was still close enough to the city that I was running on pavement and not trails but although there was no sidewalks there was (as usual) a large shoulder. Also, as usual the cars and trucks passing gave me plenty of room. The sites I got were awesome, even if the smells were not. This was due to the amazing amount of donkey cart traffic on the road taking vegetables to the city and their byproducts.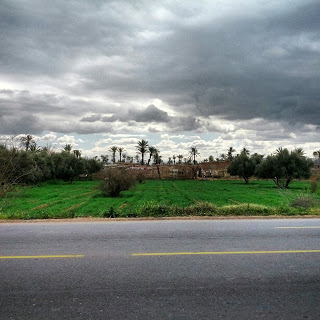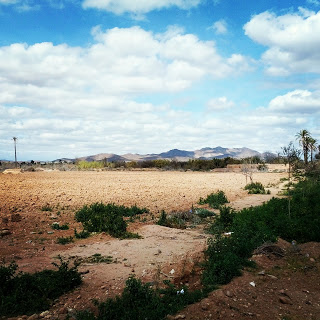 An Empty Field and Mountains
This week, if you have the time, go out on your run, ride, hike, or walk and do some exploring in your area. I remember that when I was living in the States and started running I began to discover parts of my city my friends, some of whom had lived there much longer than me, had never even heard of. So, go out and find something new or interesting. Try out a trail or bike path you have never done before, you may find your new favorite route. If you find somewhere new or interesting tell us about it in the comments below. Now get outside and enjoy!